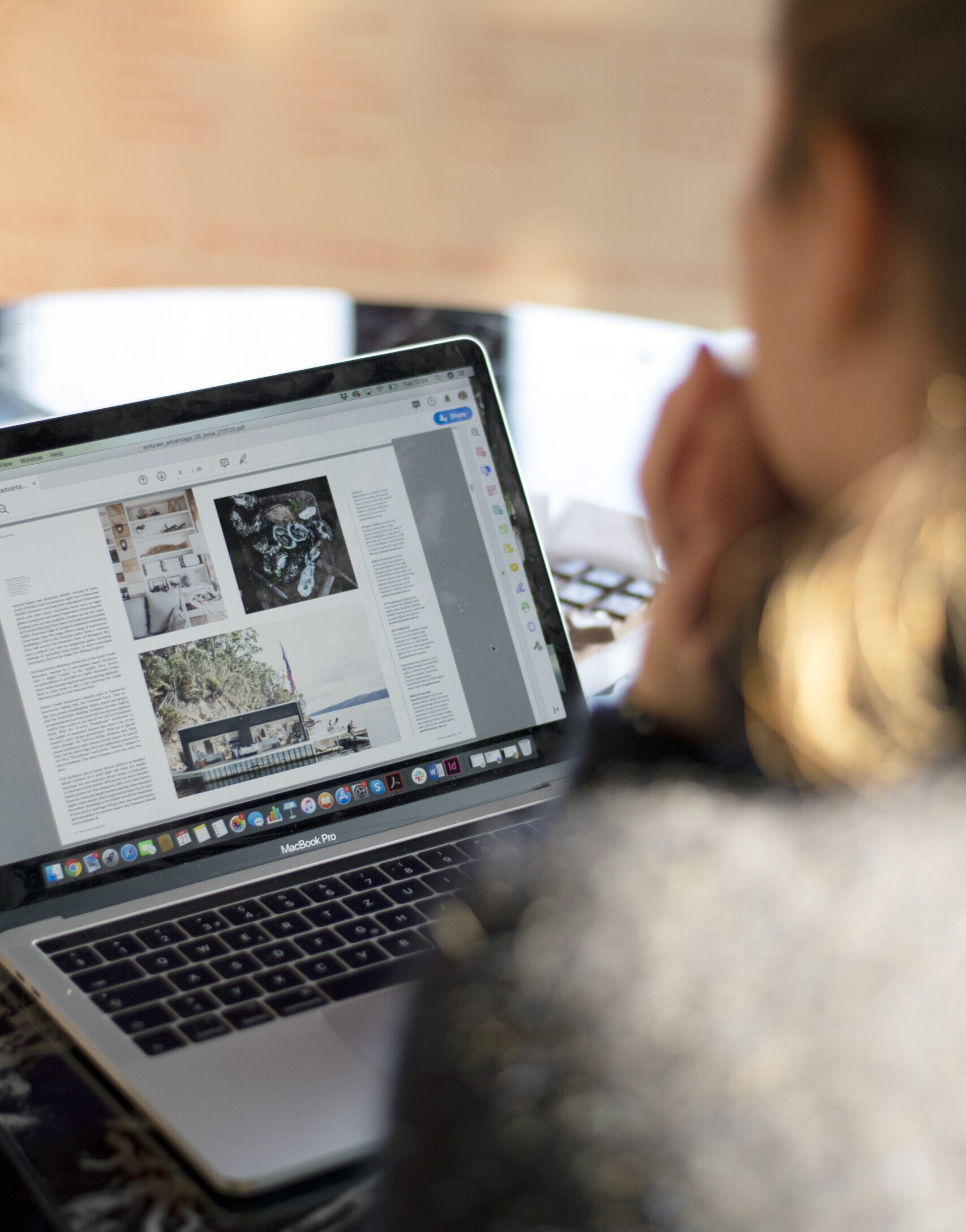 Our Engagement
Editorial Support
A dedicated editor collaborates with your team and takes care of your content production, bringing up new topic ideas, story angles, dynamic formats and experts to consider.
Expert Editors
Our team of editors are experts in their field and continuously get informed on the latest trends. They are used to producing targeted content with the right tone and level of expertise.
Sustainability Focus
Our main focus is sustainability. Our experts help your brand identify key sustainable topics in your industry while bringing your actions and initiatives forward in an engaging way.
Personalized Service
Based on your specific needs, we help you develop the best content production solution.
Conscious Living
Not only do we manage to produce the most high-end content and link it perfectly to sustainable topics, but this is also how we as a team live every day; being conscious consumers in our daily lives is how we can deliver authenticity.
Why Sustainability
Because it is the most important conversation of our times. Our window of opportunity to make real changes to this world is getting smaller, and we need to work together to get to our goals. #SDG2030
Fresh & Innovative
We believe in transitioning to a new world where we need to change to thrive. The way we curate our content with this vision of our future is through research, conversations and a deep understanding of the future generation.
All Services
We've curated a comprehensive list of tools you need for effective Marketing, based on our expertise for the use of companies and brands that cater to High-Net-Worth Individuals and need to build and project an impeccable image to their customers.
Contact us for customized offers.
Founder
A native of Geneva, Seoul, and Los Angeles, Nathalie was exposed to the international community from a young age, attending a private school in Switzerland. This inspired her to pursue an international career, working in hubs like Berlin, Paris, New York, and Singapore.
Our Founder has been around the world, working on beautiful publications for leading publishers of coffee-table books and magazines, featuring the best in hotels, architecture and design. Also, working into branding, marketing & communications, she discovered the pleasures of both luxurious and artistic environments, bringing her passion for stunning designs, impeccable image and original content to the many projects she's worked on over the past 15 years for international companies.
Nathalie's entrepreneurial spirit has led her to start NG.MEDIA in 2014, where she has since consulted for accounts within luxury hotels and private aviation, with prestigious clients such as Luxaviation, Airbus Corporate Jets, Embraer or ExecuJet where she has been responsible for branding, company or product launch, events, PR, group magazines, photo/video shootings and creative direction.
She shifted to a very conscious lifestyle within her personal life about 10 years ago and gradually implemented it into work. This leads her to be part of numerous think tanks on Sustainability, the UN's SDGs and Animal Conservation.
Given her expertise and linking it to her values, Nathalie has recently decided to focus NG.MEDIA on creating content through the values that drive her life.